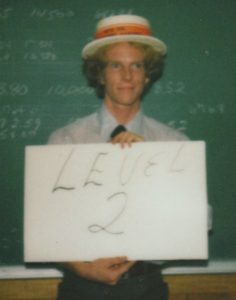 Computer games are sometimes structured in levels of difficulty and advancement. Your skill then is measured or scored by the number of levels you have accessed.
I am anxious to get to the levels of Kingdom action Jesus talked about in Matthew 17. One is having enough faith to be able to do ANYTHING (verse 20).
Another is finding access to His provision even in situations where it isn't really necessary. The point Jesus was making when He sent Peter to catch the coin containing fish was that they didn't even owe the tax they were going to pay with the coin it had obtained for them.
Even in that case, He caused the coin to be lost or tossed, the fish had to catch it, either decide not to spit it out or not be able to spit it out, and then be exactly where Peter decided to throw his net.
Level 2 living at least…